Gym & Circuit Training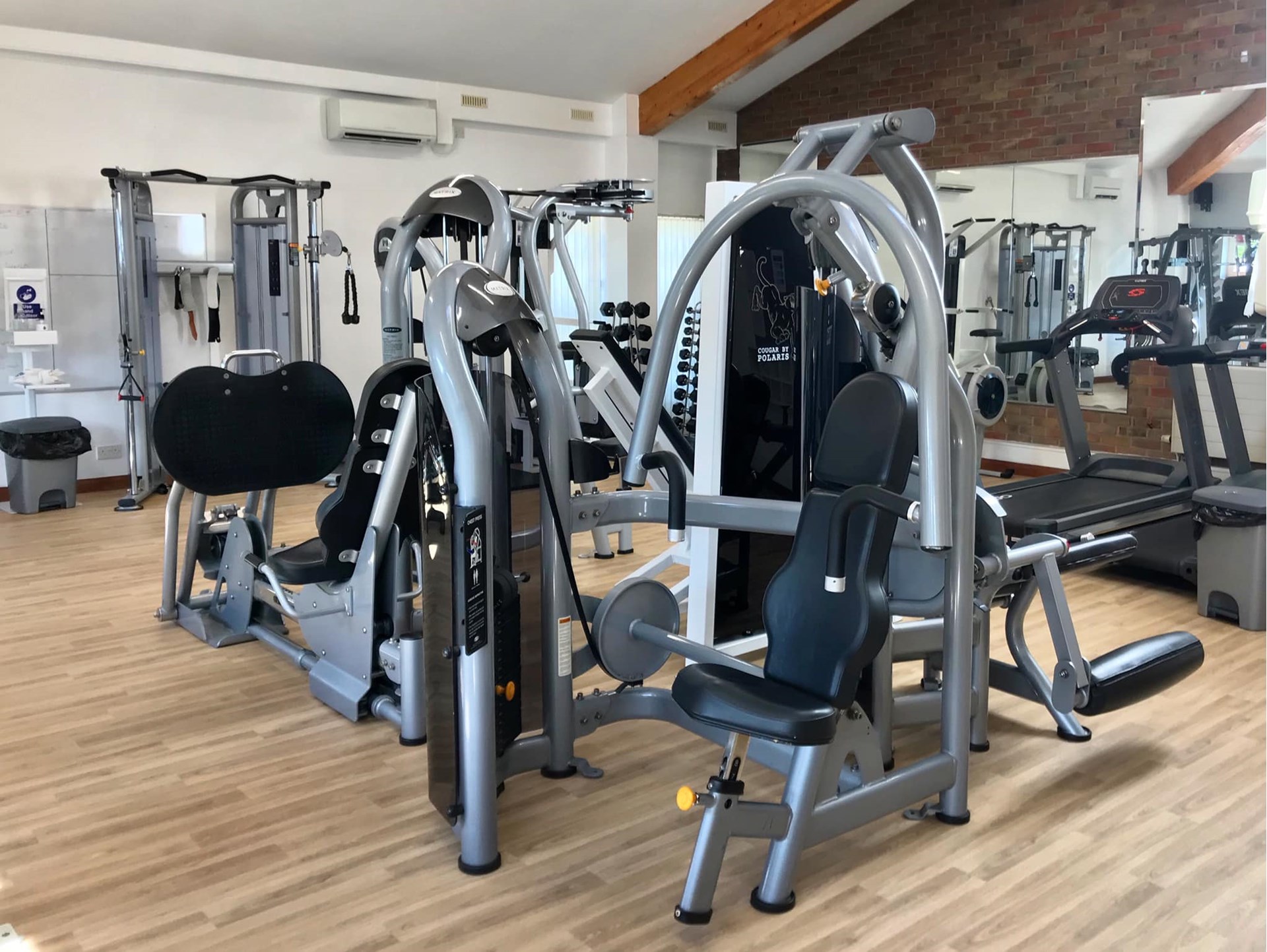 Gym
Our fully air-conditioned fitness room offers the perfect mix of equipment for a total body workout. Our range of cardiovascular equipment includes treadmills, rower, bikes, a cross trainer and stepper along with a full range of resistance equipment including a variety of free weights. Our gym is available to get fit in a safe and controlled environment for all adults (16+) and junior members 14 – 15 year olds whilst accompanied by an inducted adult member. For their own safety all customers must attend a free gym induction session prior to using the gym. Members are asked to clean equipment before and after use and additional cleaning takes place when the gym is closed each day. All touch points are cleaned by staff every hour.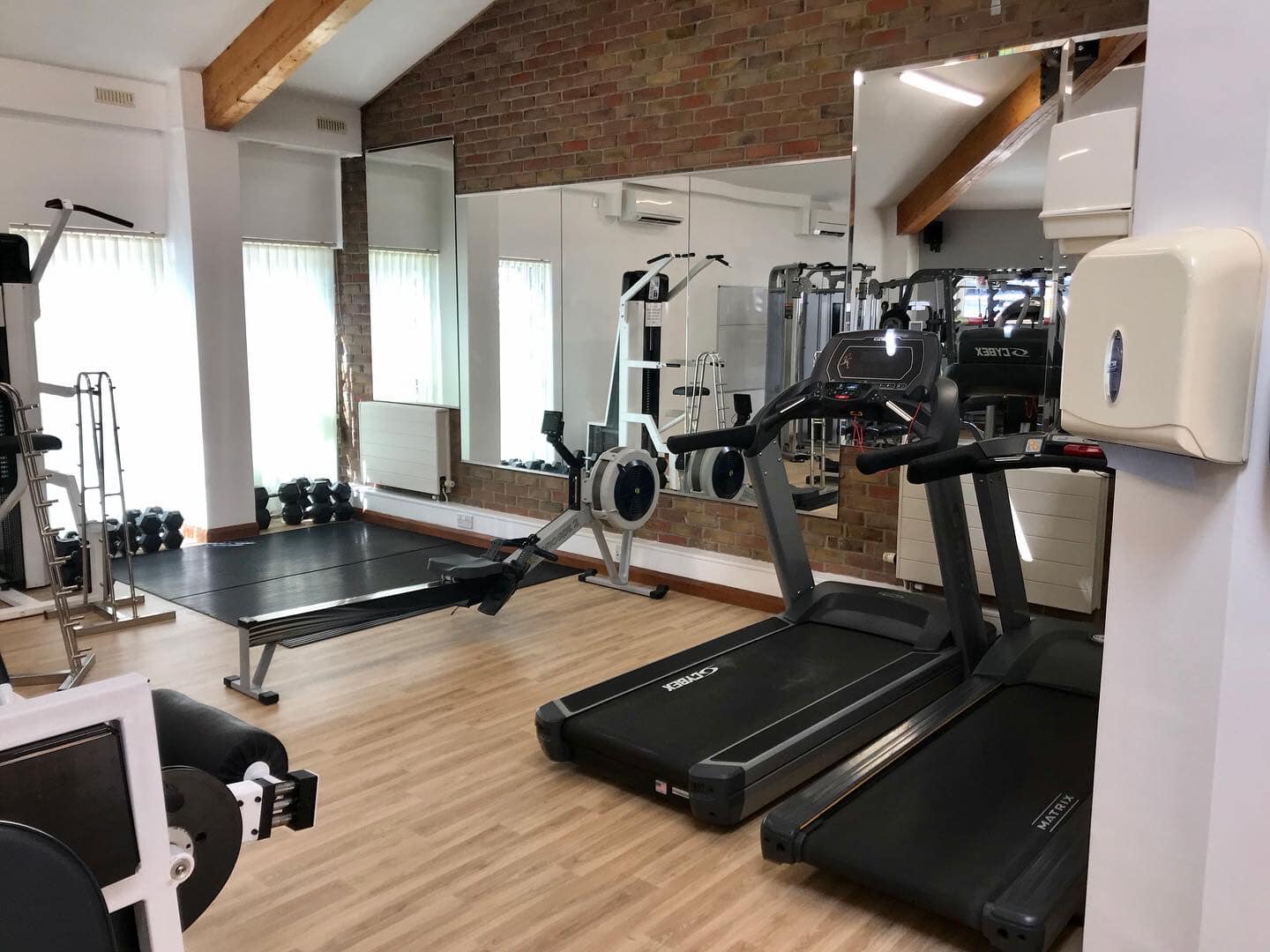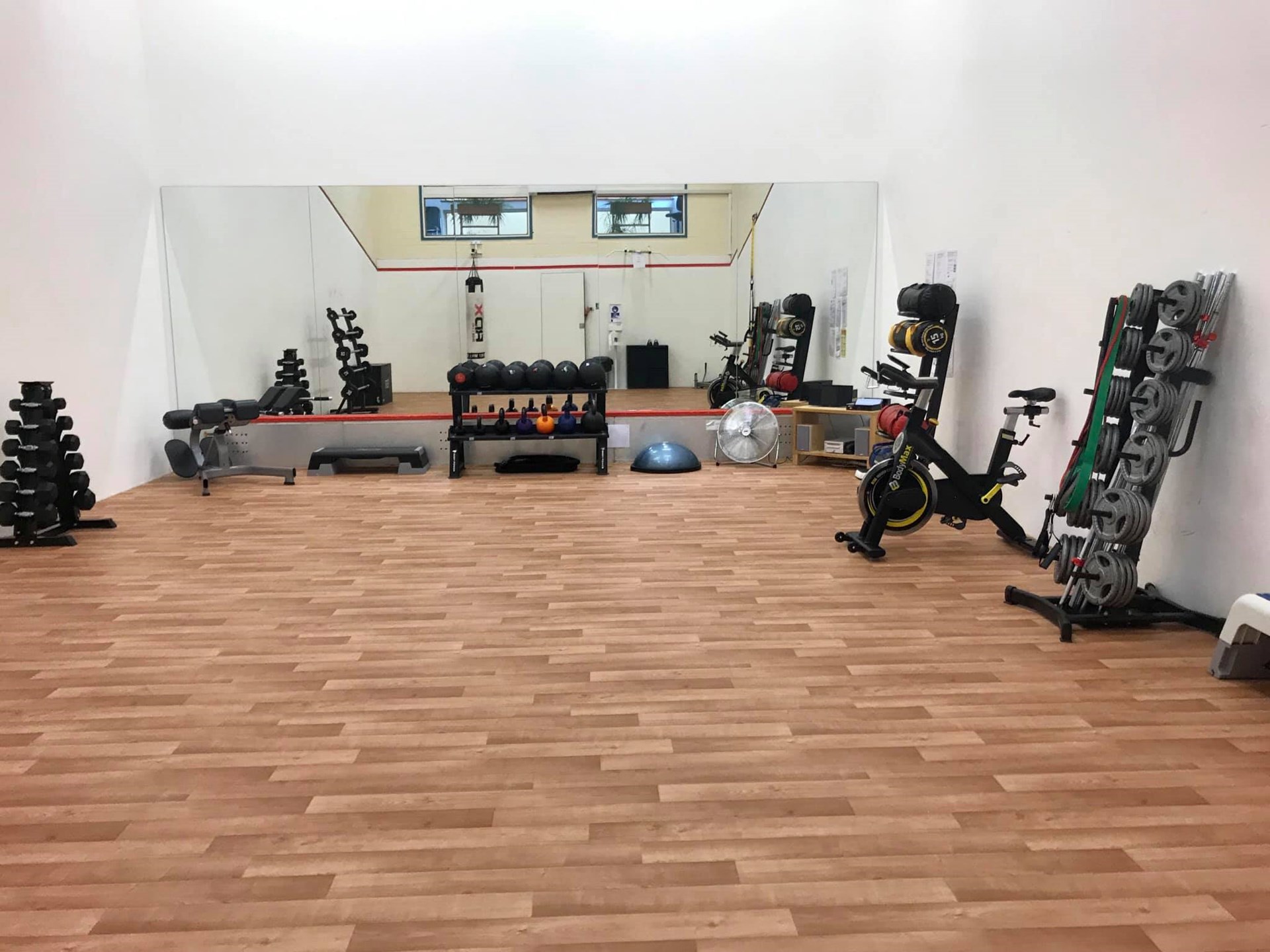 Circuit Training Room
Our Circuit Training Room has a wide variety of equipment for challenging yourself and fulfilling your fitness goals. You will find TRX bands, power bags, kettlebells, resistance bands, pull-up bar, punch-bag, small free-weight barbells, landmine, spin bike and steps. Our gym instructors are available free of charge to show you dozens of interesting and challenging exercises so that you can make up your own circuit if you so wish. The beauty of this room is the almost infinite variety of workouts you can explore.